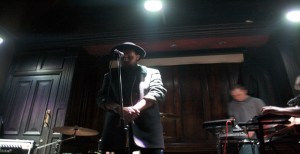 Continuing our coverage of last month's Northern Noise Live show we now have a quick photo gallery for you to enjoy! Click the images below to kick start a slideshow of images taken during the blistering sets of Billy Lockett, Secret Pilot and our headlining act Torches at The Castle Hotel a fortnight ago. If you captured any images or videos for yourself we'd love to check them out and feature them on the site. Feel free to shoot them over to Contact@Northernnoise.co.uk. In the meantime however, enjoy this live gallery!
Be sure to 'Like' us on Facebook and follow us on Twitter to keep up to date with all the latest Northern music news!
Words by Simon Bland.